Options to Suit Every Budget and Use Case
DESKTOP EDITION
Enables documents to be signed within Adobe Reader using the Impression plugin by interacting with external signature tablets, fingerprint readers and touch and stylus enabled screens.
CLOUD EDITION
Allows documents to be signed through web and mobile with a handwritten signature, uploaded signature, typed signature, a clickwrapped signature and optionally WhatsApp or a USSD signature.
ENTERPRISE EDITION
Combining all the features of the Desktop, Cloud and Developer Editions with Premier Support, unmetered volumes and a single simple payment structure.
DEVELOPER EDITION
Enables Customers to integrate signature capabilities, encryption services and biometric handwriting comparison into their own mobile and web front-ends.
Trial Impression Developer License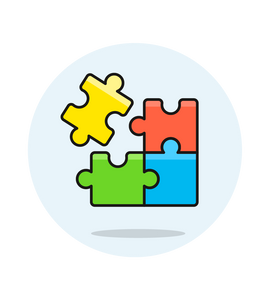 Regular price

Contact us on info@impression.cloud
Compare all our Editions
Great for individuals and small businesses
Most popular
Impression Cloud Edition
Impression Desktop Edition
Impression Developer Edition
Impression Enterprise Edition
Send Document Signature Requests

Send Document Signature Requests
Metered
Metered
Unlimited

Licensed Users

Licensed Users

Named User or Unlimited
Named User
Unlimited
Unlimited
Add and Sign Signature Fields
Add and Sign Signature Fields

✔

✔

✔

✔

Biometric Signatures 

(Fingerprint & Handwritten)

Biometric Signatures (Fingerprint & Handwritten)

✔

✔

✔

Offline Signing
Offline Signing
✔
✔
Personalised Branding
Personalised Branding

✔

✔

✔

✔

Business Application Integrations and Connectors
Business Application Integrations and Connectors
Word & Excel plugin included. Paid Option
Word, Excel & Adobe Reader plugins included

Word & Excel plugin included. Paid Option

All available connectors included

Advanced Electronic Signatures 

(Smartcard, Token & HSM)

Advanced Electronic Signatures (Smartcard, Token & HSM)

✔

✔

✔

✔

Mobile App 

(iOS, Android & Windows)

Mobile App (iOS, Android & Windows)

✔

✔

✔

Send Reminders and Notifications
Send Reminders and Notifications

✔

✔

✔

Re-usable Offline Templates

Re-usable Offline Templates

✔

✔

✔

Sequential, Any-Order & Combination Workflows

Sequential, Any-Order & Combination Workflows

✔

✔

✔

Full Real Time Audit 

Chain of Custody

Full Real-Time Audit Chain of Custody

✔

✔

✔

Add and Complete Free Textbox Fields
Add and Complete Free Fields

✔

✔

✔

API Access
API Access
Limited

✔

✔

Attach Signer Documents
Attach Signer Documents

✔

✔

✔

Advanced Authentication: One-Time-Pin over SMS or USSD, Knowledge Based Authentication
Advanced Authentication: One-Time-Pin over SMS or USSD, Knowledge Based Authentication
Paid Option


Paid 

Option

Paid 

Option

Paid 

Option

Bulk Send Requests for Document Signatures
Bulk Send Requests for Document Signatures

✔

✔

✔

Embedded Signing and Sending
Embedded Signing and Sending

✔

✔

Premium Support
Premium Support

✔




✔

Document and Audit Retention Policy Management
Document and Audit Retention Policy Management

✔

✔

Developer Sandbox Environment
Developer Sandbox Environment

✔

✔

Professional Services Option
Professional Services Option



✔

✔

Dashboards and Analytics
Dashboards and Analytics

✔

Dedicated Account Manager
Dedicated Account Manager

✔

Whatsapp Signature Flows
WhatsApp Signature Flows

Paid Option