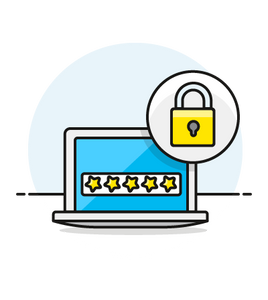 Extended Validation (EV) SSL lends more credibility to your website compared to using an organization or domain validated SSL Certificate. In addition to displaying prominent security indicators, such as turning the browser address bar green and displaying your organization's name, EV SSL has a number of unique value-add features.
Protect your website from phishing scams and increase customer confidence.  EV SSL offers the highest level of SSL security and immediately tells your customers, that you're a secure, trusted and authentic company.
EXTENDED VALIDATION
EV SSL certificates are covered by the most comprehensive authentication process performed today, and before we can issue your new EV SSL certificate, we'll need to review your certificate application by following the EV certificate guidelines developed by the CA/Browser Forum which include but are not limited to:
Verifying the legal, physical and operational existence of the entity
Verifying that the identity of the entity matches official records
Verifying that the entity has exclusive right to use the domain specified in the EV Certificate
Verifying that the entity has properly authorised the issuance of the EV Certificate
Once all Extended Validation steps have been performed, and we have received the requested documents from you, we'll be able to issue your new EV SSL certificate.
You can read more about the vetting process and the security checks we perform in our FAQs.
30 DAYS RISK FREE REFUND
If you have ordered an EV SSL certificate for the wrong domain, or if you are not completely satisfied with the issued certificate, you may request a refund within 30 days from the certificate issuance date.