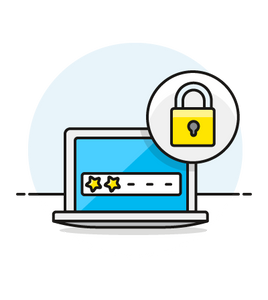 Intranet SSL provides a cost effective solution to secure internal servers, applications, and IP addresses that do not require public trust yet want to benefit from SSL encryption. With Intranet SSL, enterprises receive the same high level of security and certificate features of publicly trusted SSL certificates, but the certificates are issued using non-public CAs. Intranet SSL is available directly via EOH Trust Services Certificate Management portal.
WHY USE INTRANET SSL?
Continue issuing SSL certificates containing internal server names and reserved IP addresses without the need to run your own in-house CA or use self-signed certificates.
Secure internally used domain names and servers that do not require public trust.
Issue certificates with options which would otherwise not be permitted under public hierarchies including the use of SHA1 and 4-5 year certificates.
Utilize WebTrust-certified infrastructure and management tools to discover, track, report, and manage all certificates across a dynamic server inventory.
HOW CAN INTRANET SSL BE USED?
Intranet SSL supports the issuance of SSL certificates with Internal Server Names and Reserved IP addresses in the CN and SAN values; furthermore, mix and match internal, FQDNs, sub-domains, wildcard, and Global IP addresses in one certificate using a single certificate under a non-public root.
Internal Server Names
(mail)
Local Host Names (mysite.localhost)
Reserved IP Address (192.168.0.0)
Fully Qualified Domain Name (www.mysite.com)
Sub-Domains (mail.mysite.com)
Wildcard (*.mysite.com)
Global IP Address (128.255.0.1)
COMPREHENSIVE CERTIFICATE MANAGEMENT
Intranet SSL certificates are issued directly from EOH Trust Services Managed PKI Service providing enterprises the same robust certificate management lifecycle features as publicly trusted SSL certificates but issued using non-public CAs. Manage your publicly trusted and privately trusted SSL certificates all within one single platform.
BENEFITS OF EOH TRUST SERVICES MANAGED PKI PLATFORM:
Cloud-based certificate management platform reduces the effort, cost, and time associated with managing multiple SSL Certificates.
Support for multiple entities under one account and delegated user administrator offer complete, centralized control of certificate needs across your entire organization.
High capacity and highly available OCSP services
Local scanning and discovery tools to discover and track your internal servers that need Intranet SSL certificates
Fully automated issuance via our APIs
EOH Trust Services give you all the tools, services, and SSL products to reduce risk, respond to threats and control SSL cost. Take control of your SSL management with EOH Trust Services today.
NEXT STEP?
Contact us today to start securing your internal server names.