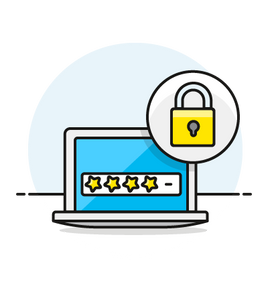 High assurance Organisation SSL Certificates provide instant identity confirmation and strong SSL protection for your website and business. Organisation SSL is an organisation validated certificate that gives your website a step up in credibility over domain validated SSL Certificates. It activates the browser padlock and https, shows your corporate identity, and assures your customers that you take security very seriously. Site visitors can verify that the website is operated by a legitimate company and is not an imposter site.
TRADITIONALLY VETTED
Before a Business SSL certificate is issued, we'll need to complete a number of automated security checks, as well as a manual vetting of your domain name, which we'll verify against a number of international company databases.
You can read more about the vetting process and the security checks we perform in our FAQs.
INCREASE CONFIDENCE WITH A SITE SEAL
Displaying the free Site Seal will help visitors trust your website and convert general visitors to paying customers. Don't risk people abandoning shopping carts and web forms - display the site seal to give them the confidence to complete the transaction.
30 DAYS RISK FREE REFUND
If you have ordered a Business SSL certificate for the wrong domain, or if you are not completely satisfied with the issued certificate, you may request a refund within 30 days from the certificate issuance date.